Twitter

Instagram

Facebook | QLD | NSW | VIC | TAS | SA | WA | NT | NZ
---
The first showers and localised storms for Spring to affect southeastern Queensland and northeast NSW
Friday, 5th September 2020
This Saturday afternoon, localised showers with some possible thunder caused by a trough are forecast to shift across the New South Wales northern tablelands but in a much more hit and miss mode in the central and eastern Darling Downs. Some of this activity is also likely to reach parts of the northern NSW coast in the afternoon and night mainly around the Mid North Coast district.
There is the low risk that it may reach some parts of coastal Southeast Queensland on Saturday night. However no widespread heavy rain is expected and while some may be accompanied by brief gusty winds, no significant severe storm outbreak is expected either.
During the course of Sunday some of the existing showers in NSW are also expected to spread up over the southern third of the Queensland coast as a southeasterly wind change pushes up the coast. This will be helped by colder air in the mid levels of the atmosphere associated with a developing weak upper low as well as some extra moisture from the onshore flow.
In the afternoon and early evening, localised storms are also expected in a narrow zone from Southeast Queensland to the eastern interior of the state as well as the far northeast corner of NSW. However once again, no major severe storm outbreak is expected. Monday and Tuesday morning should see this shower activity linger in parts of southeast Queensland and the Northern Rivers district in New South Wales due to the moist onshore flow. Some very localised thunder is also possible in southeast Queensland on Monday due to the upper cold air.
From Wednesday afternoon showers and possibly some brief rain areas are forecast to develop in the northeast third of New South Wales before shifting up over the southeast third of Queensland on Thursday ahead of an upper trough and another southeasterly wind change. While all this may sound like a lot of wet weather, for most places the showers and localised thunder aren't expected to last a long time each time. Additionally any moderate to locally heavy falls should be mainly confined to parts of the coast as well as those places which experience a storm and are likely to be short lived.
Image 1: EC model 6-day total rainfall (Source: weather.us)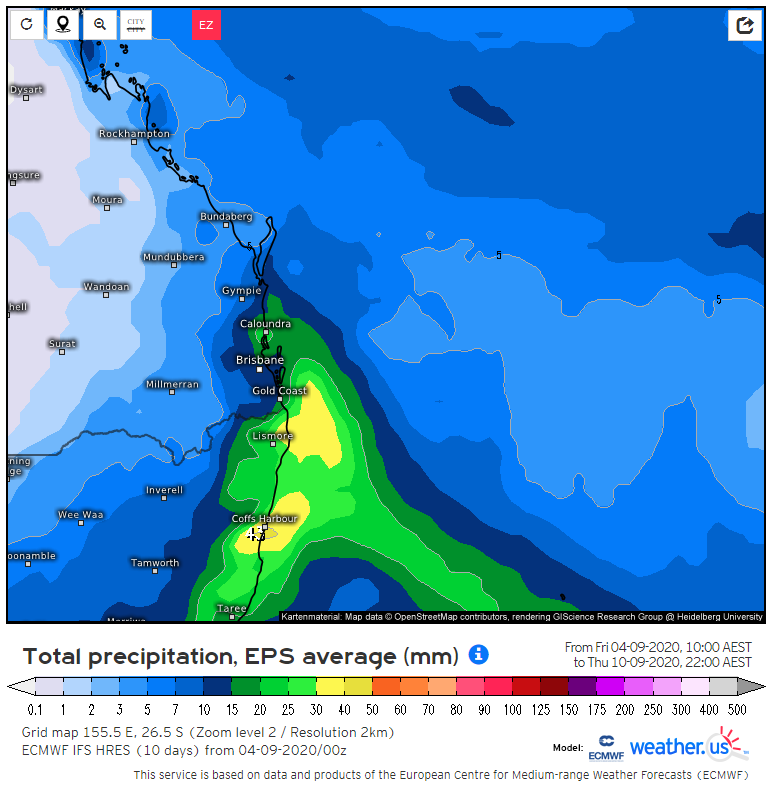 Image 2: EC model lightning potential for Sunday afternoon (Source: weather.us)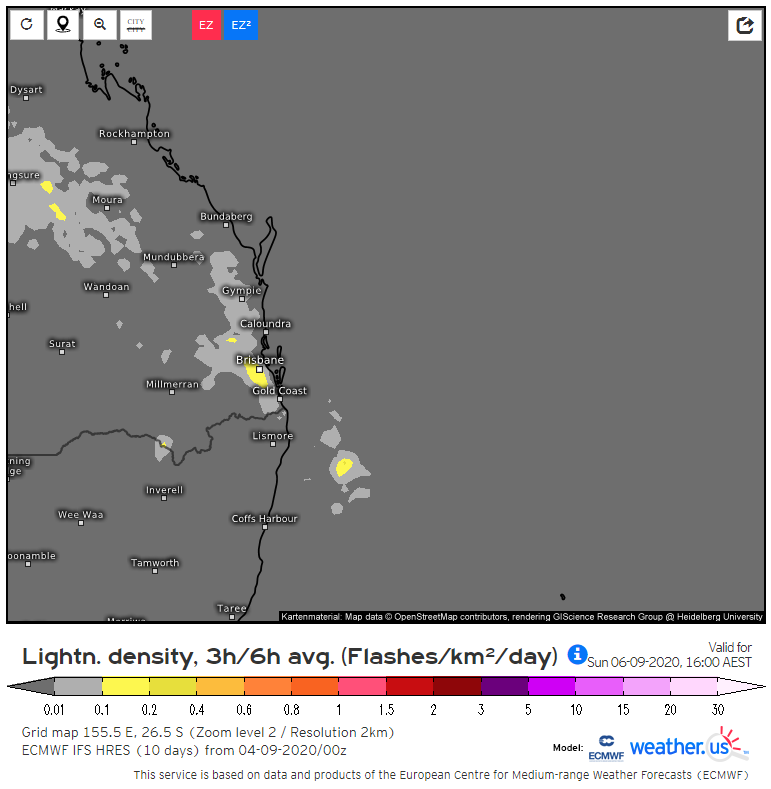 ---