Twitter

Instagram

Facebook | QLD | NSW | VIC | TAS | SA | WA | NT | NZ
---
Rain spreading across SA, VIC and TAS
Friday, 11th September 2020
Patchy rain is starting to spread across Tasmania, Victoria and southern parts of South Australia today with accumulated totals of up to 30-40mm expected in some areas over the weekend.
A low pressure trough crossing the southeast of the country is feeding off moisture that has built up over the region thanks to a deep northeasterly flow that has pushed well into SA. This deep northeasterly flow is very different to the westerly flow seen this time last year, and is a great indication strengthening trade winds as La Nina looms.
Image 1: Satellite image at 2:30pm EST 11 September, 2020 showing thick cloud spreading across southeast Australia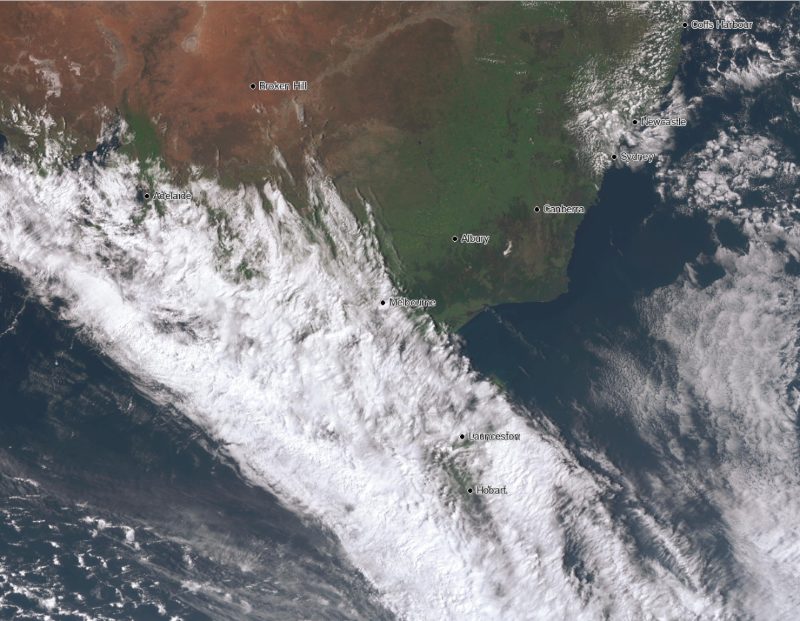 Whilst light falls are likely this afternoon and evening, rain will become heavier overnight and into Saturday. In SA, the heaviest totals are likely across the Lower Eyre Peninsula, Kangaroo Island, Mount Lofty Ranges and Upper and Lower Southeast, where widespread falls of 5-15mm are likely with isolated totals up to 30-40mm. Adelaide itself can expect 5-15mm.
In VIC, those over the Wimmera, northeastern parts of the South West, Central and North Central will see the highest totals, with widespread falls of 10-20mm and some areas seeing 30-40mm. Melbourne itself will get 20-30mm. Those further north and east in the state will still get rain, however falls will overall be patchier and in the 5-10mm range (less close to the NSW border).
In TAS, moderate rain will be widespread across large parts of the state, except for the southeast. Over the southeast, 5-10mm is likely (including Hobart), with other parts of the state seeing widespread totals of 10-20mm, with up 30-50mm in some parts.
Image 2: Accumulated totals across the next 72 hours from the ACCESSG Model (Source: Weatherwatch Metcentre)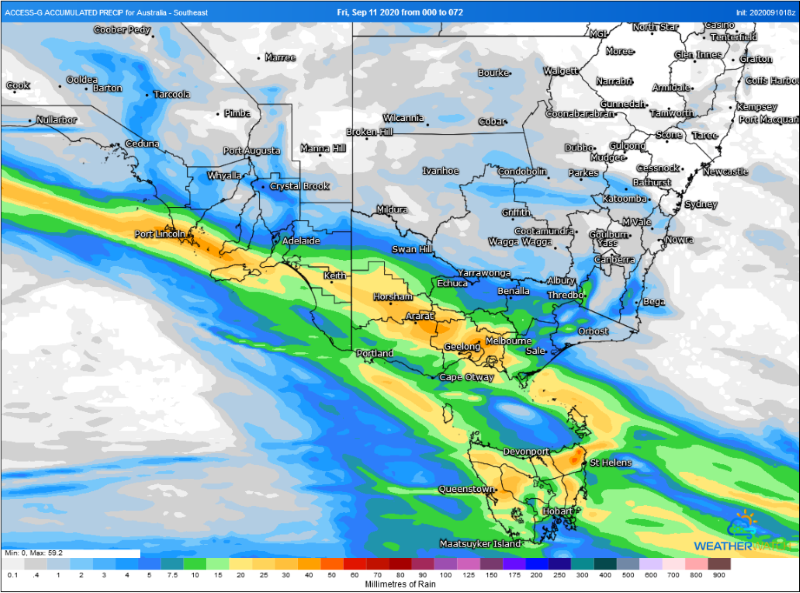 Image 3: Accumulated totals across the next 72 hours from the ECMWF Model (Source: Windy.com)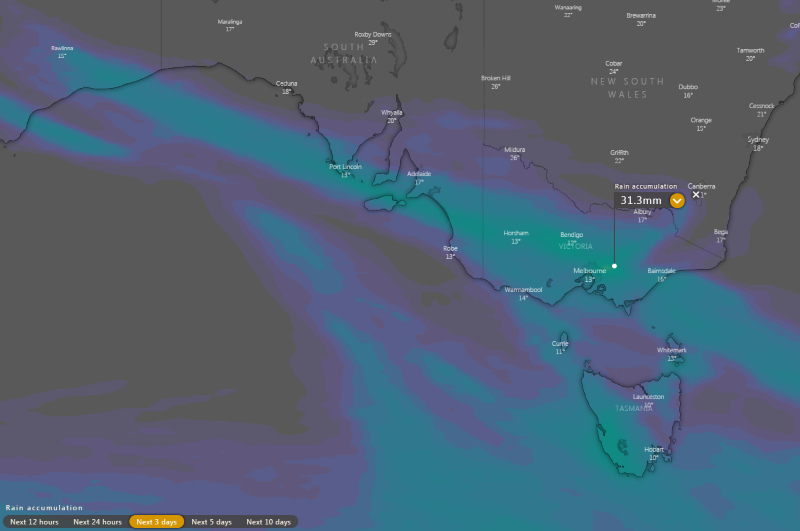 On Sunday, a cold front will also clip TAS, and will bring a burst of strong winds with gusts reaching 80-90km/h, mainly across the southwest and northeast.
Conditions will clear early next week, however a more widespread rain event is likely mid to late next week.
Image 4: Strong winds predicted from the ECMWF Model across TAS on Sunday 13th September, 2020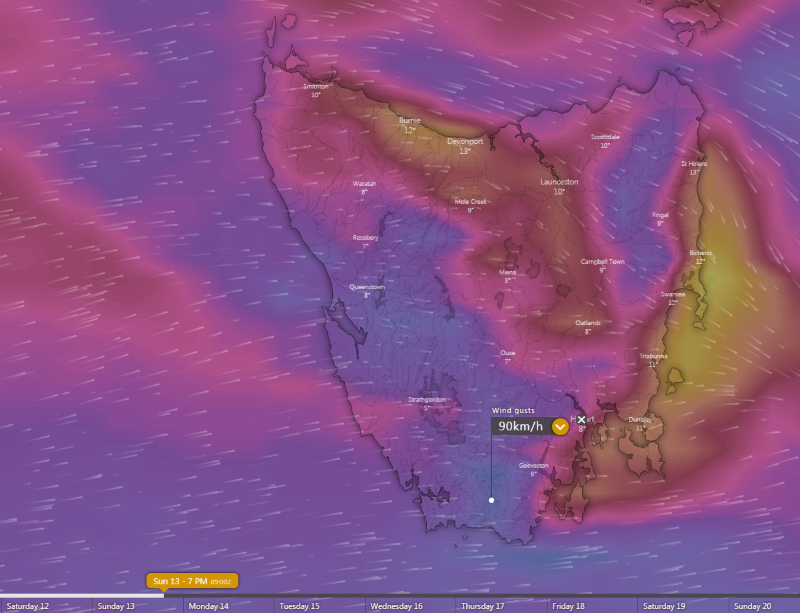 ---