Twitter

Instagram

Facebook | QLD | NSW | VIC | TAS | SA | WA | NT | NZ
---
Rain and severe storms for inland Australia
Tuesday, 15th September 2020
With the Japanese and the USA meteorological agencies recently declaring a La Nina event, Australia is still on La Nina alert, with a 70% chance of a La Nina developing. A La Nina year would promote an increase in tropical cyclones, rain and storm events. The wind of change is in the air, with a significant rain and storm event expected to unfold across parched inland parts of Australia late this week, with locally heavy falls possible.
A low pressure system and associated trough will move into South Australia late Wednesday and into Thursday, with scattered showers and isolated thunderstorms possible across southern parts of the Northern Territory, central and southern South Australia.
During Friday, this system will interact with a moisture-laden airmass to help generate widespread showers, rain periods and thunderstorms across western Queensland, northwestern NSW, northeastern SA and southwestern parts of the NT. Sufficient wind shear coupled with low to moderate instability will promote a few organised storms capable of producing damaging winds, large hail and heavy rainfall that may lead to flash flooding.
Image 1: GFS instability and forecast radar. Images via WeatherWatch Metcentre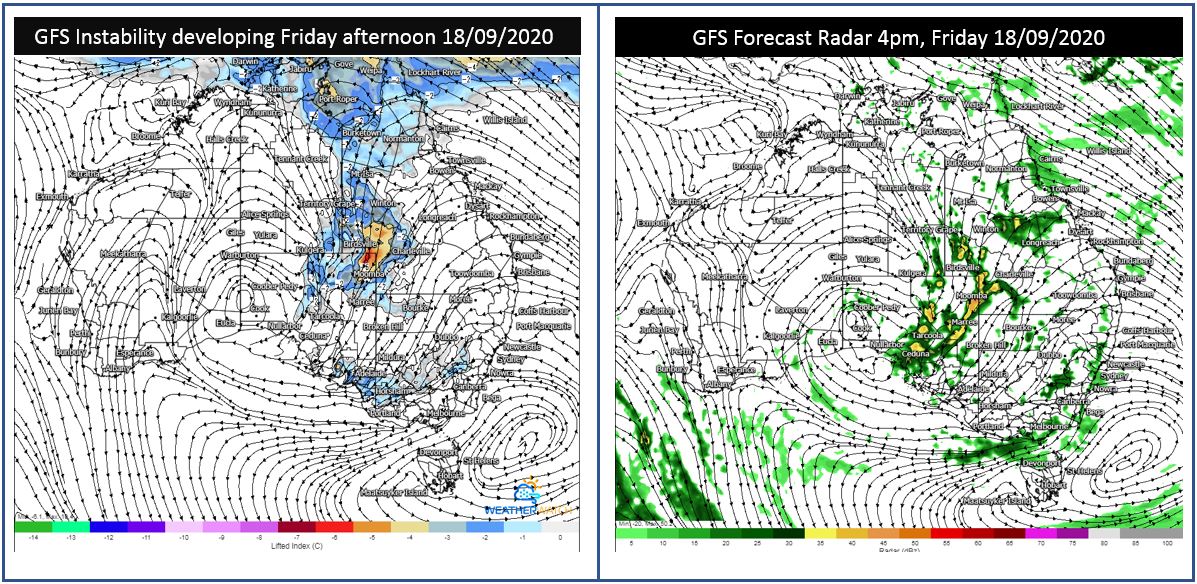 During Friday night, this activity is expected to spread into thundery rain areas, with the potential for widespread falls of 15-25mm, with isolated falls exceeding 50mm possible. This may lead to localised flash flooding through western Queensland, NSW and northeastern SA.
Image 2: EC accumulation precipitation next 7 days. Image via weather.US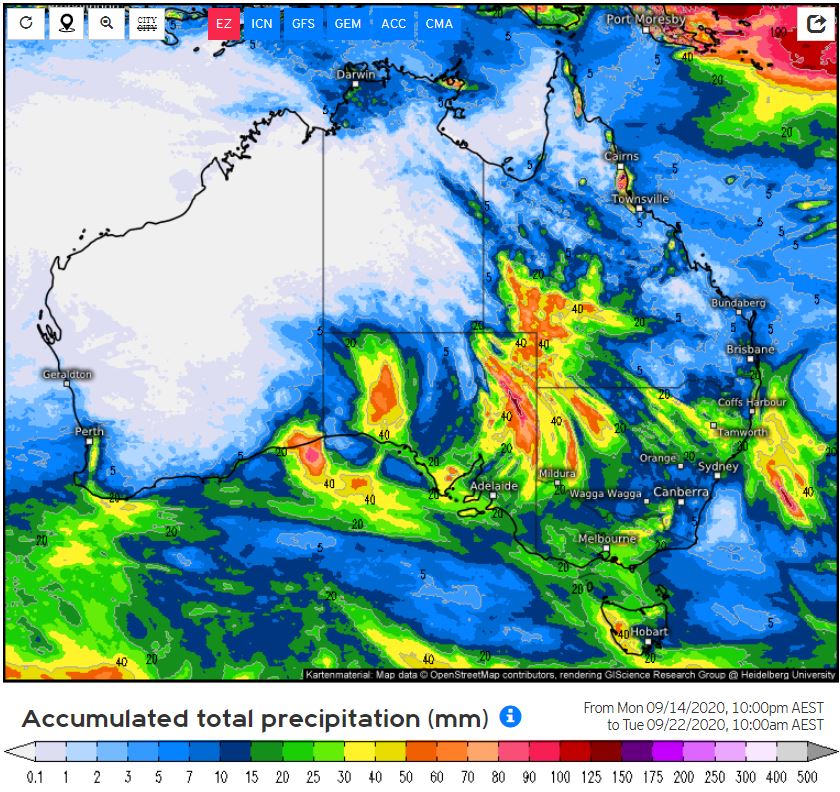 Image 3: BoM PME forecast rainfall next 8 days.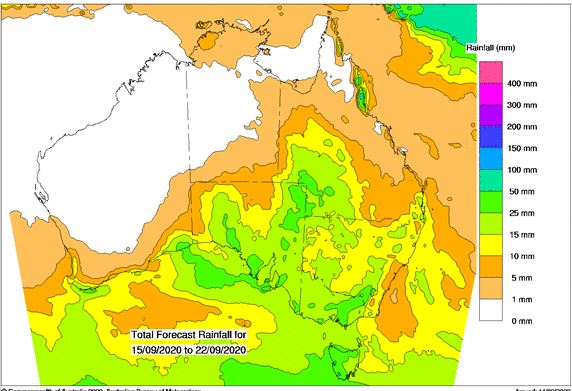 Rain periods will continue into Saturday, with another round of thunderstorms expected to develop during the afternoon hours across inland QLD and NSW. Whilst the severe storm threat isn't expected to be as significant as Friday, should a few extra hours of heating occur, further damaging winds and heavy falls may develop.
---