Twitter

Instagram

Facebook | QLD | NSW | VIC | TAS | SA | WA | NT | NZ
---
Widespread rain and thunderstorms for South Australia
Wednesday, 16th September 2020
South Australia is likely to see its most widespread rain event since at least February as a dynamic weather event unfolds across the state, with a low pressure system and trough combining with unusually high moisture levels and an upper level cold pool.
A lack of cold fronts this month and strengthening easterly trade winds (that have pushed further west than normal for this time of the year) have allowed moisture to build across SA. As a low and trough (which are accompanied by a very warm airmass from northern Australia) move into the state later today and Thursday, this combination of high temperatures and moisture will lead rain and thunderstorms across many parts of the state.
Areas of light rain are expected to develop across the state's coastal strip and far west tonight, which are expected to become heavier on Thursday morning as the system gains moisture. As a complex low pressure system deepens on Thursday in response to an upper cold pool, the far west of the state will become the focus of the activity, with thunderstorms likely to develop over the West Coast and North West Pastoral during the afternoon and evening.
On Friday this system will move east, spreading rain and thunderstorms into the Eastern Eyre Peninsula, Flinders and North East Pastoral. Thunderstorm activity is likely to become significantly more widespread, with strong wind shear bringing the risk of large hail, damaging winds and flash flooding in storms. Friday is also expected to be a very warm to hot day across the state's east, with Adelaide likely to reach around 30 degrees, Renmark 32 degrees, and Murray Bridge the high 20s.
Rain and storms are likely to remain active into the evening on Friday and push east, spreading through the North East Pastoral and Flinders by Friday evening, and Yorke Peninsula and Mid North on Saturday morning. Throughout Saturday, the band of rain and storms will spread through the remainder of the state, clearing early on Sunday.
Accumulated rainfall totals have potential to vary considerably due to the convective nature of the system, particularly between those that receive thunderstorms and those that do not. Many areas are likely to see at least 10-20mm, but those under thunderstorms will see heavier totals of 30-50mm, with isolated falls of 70-90mm not out of the question.
Image 1: GFS accumulation precipitation next 5 days. Image via Weatherwatch Metcentre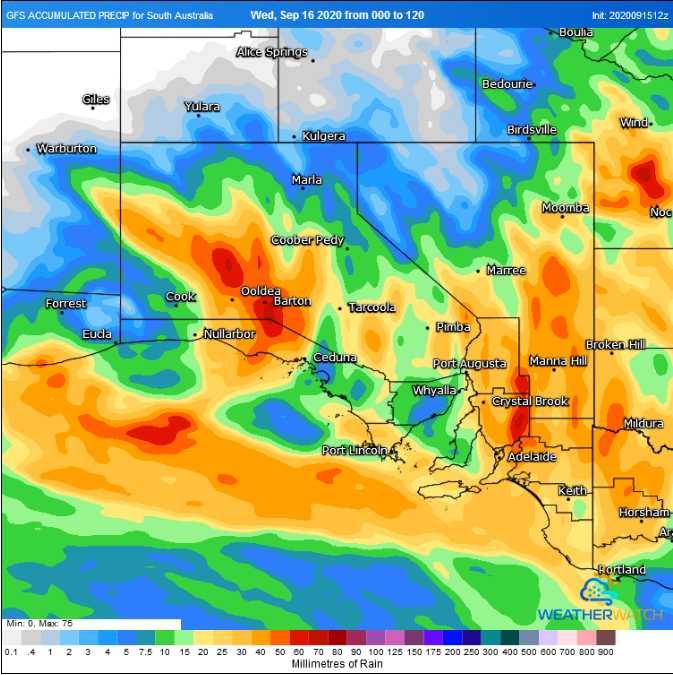 Image 2: ACCESSG accumulation precipitation next 5 days. Image via Weatherwatch Metcentre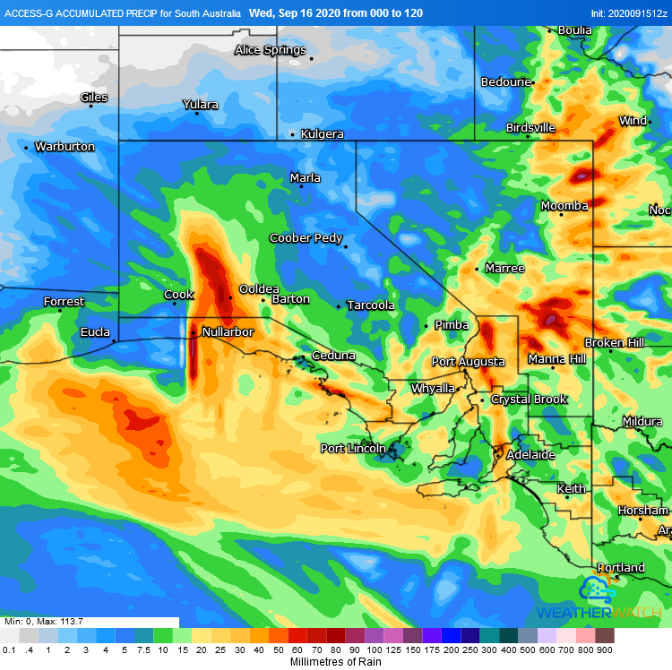 Image 3: Severe Storm Potential across Australia on Friday and Saturday based on the GFS Model (Source: Data from the National Centres for Environmental Prediction)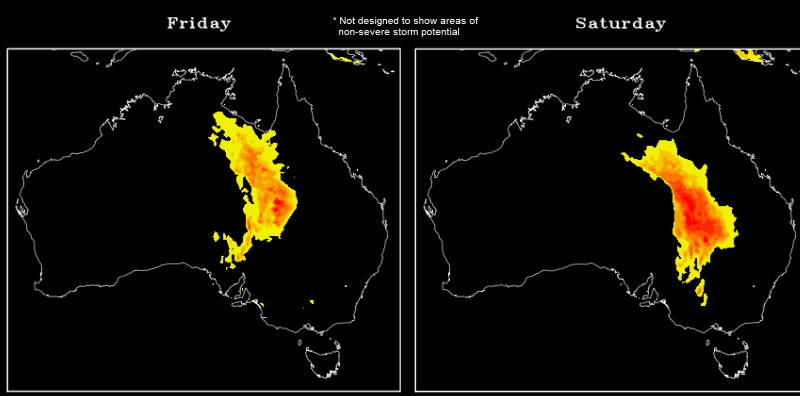 ---