Twitter

Instagram

Facebook | QLD | NSW | VIC | TAS | SA | WA | NT | NZ
---
Showers and storms to spread to parts of southern Queensland and northeast New South Wales
Sunday 11th October 2020
An inland surface trough combined with moist winds feeding into it and some colder in the midlevels of the atmosphere is expected to cause showers and storms to spread further down into parts of Queensland's southeast and New South Wales' northeast on Monday. The bulk of these showers and storms is likely to be inland of the coast. Storm risk will be generally lower closer to the coast though some isolated activity is still possible there as well.
These showers and storms are expected to linger in parts of southeastern Queensland and northeastern New South Wales on Tuesday.
For the locations which do get showers and storms, an average of 1 to 10 mm of rain is expected on any of the two days and while higher totals of 10 to 30 mm or more can't be ruled out for towns which experience a heavier storm, these higher amounts are likely to be rather localised.
Most of these storms are unlikely to be severe though one or two may cause brief strong winds as well as the locally heavier rainfall.
Image 1: EC Model Lightning for 7pm Monday. Image via Windy.com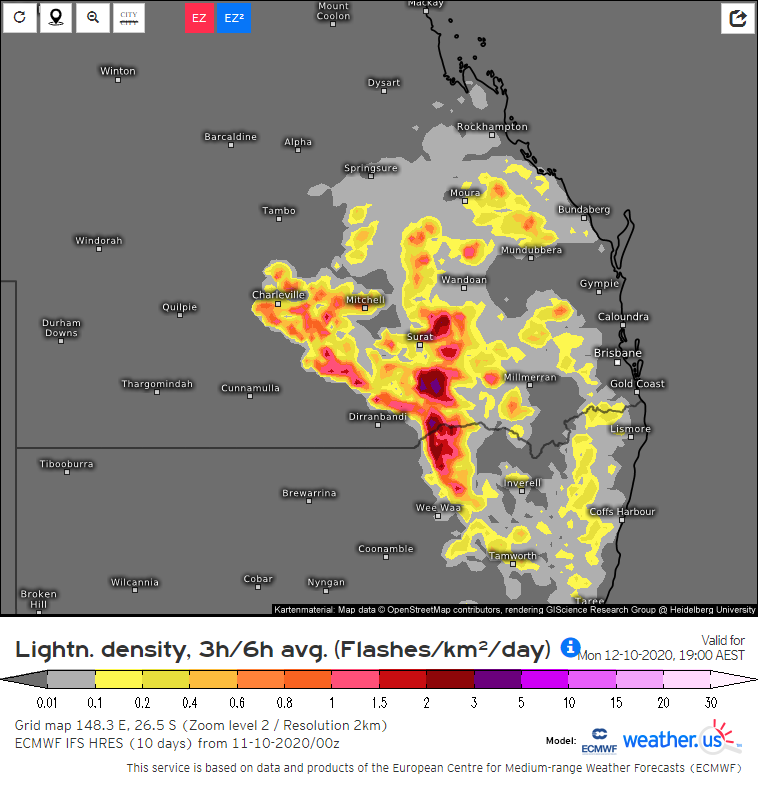 Image 2: EC Model Lightning for 4pm Tuesday. Image via Windy.com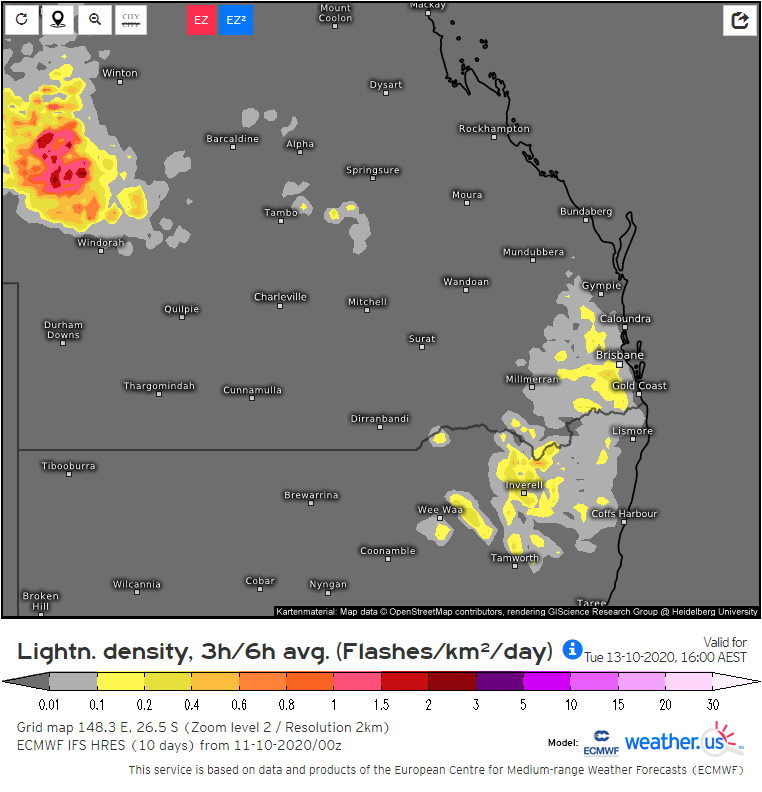 ---