Twitter

Instagram

Facebook | QLD | NSW | VIC | TAS | SA | WA | NT | NZ
---
Savage spring storms tear through South East Queensland with more to come
Monday 26th October 2020
After a dry start to spring, rain and severe thunderstorm activity ramped up across South East Queensland over the weekend with heavy rain, damaging to locally destructive winds and large hail.
On Saturday, heavy falls were recorded across the Brisbane region temporarily putting fears in AFL bosses about having to reschedule the Grand Final played the Gabba, with Camp Hill registering 68mm in an hour.
Whilst conditions cleared overnight Saturday, further shower and storm activity returned on Sunday, with a couple of intense supercells developing. Storms developed to the northwest of Brisbane, before tracking in a southeasterly direction, with Karalee, Chuwar and Mount Crosby hit hardest, brining down trees and powerlines.
As this storm tracked further east, it re-intensified across southern and eastern Brisbane dropping 4-5cm hail stones at Oxley, Victoria Point and Mount Cotton. Brisbane Airport registered a wind gust to 93km/h with 190,000 lightning strikes recorded during the height of yesterday's storms.
Whilst a few isolated storms are possible across parts of the Sunshine Coast and northern NSW this afternoon, calmer conditions are expected for Brisbane.
Scattered, tending widespread storm activity will return to SE QLD and the Darling Downs during Tuesday and Wednesday afternoon, as a strong shortwave trough interacts with a southeasterly change and surface trough to generate a moderately to strongly unstable environment. Instability coupled with a good lifting mechanism and with favourable wind shear will promote a few supercell structures across the region, with damaging to locally destructive winds, large to giant hail and heavy rainfall that may lead to flash flooding, particularly for regions north and west of Brisbane.
Image 1: Bureau of Meteorology thunderstorm map. Tuesday 26/10/2020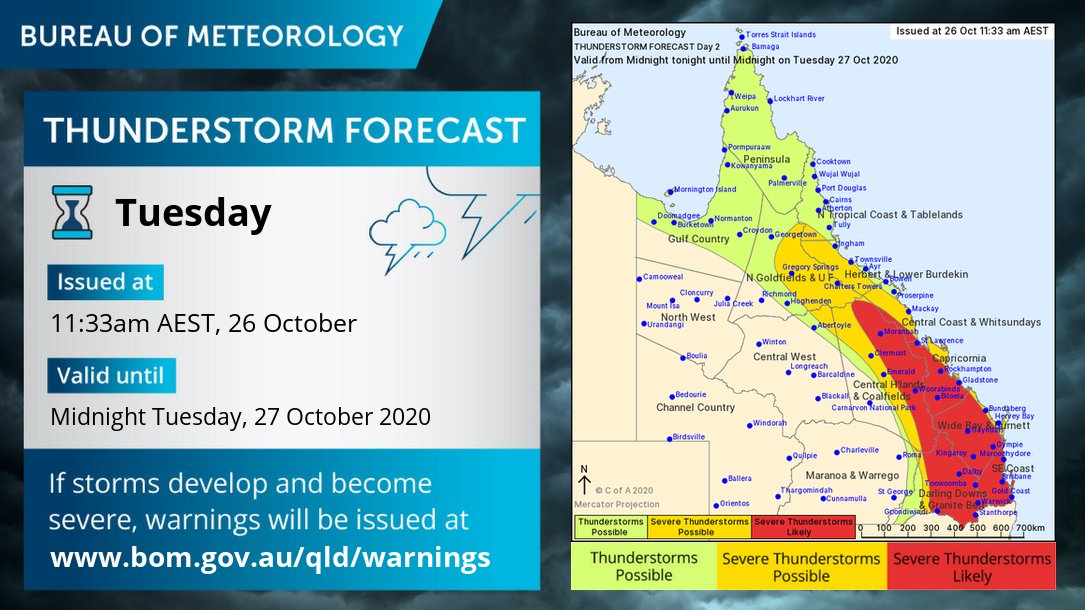 Image 1: High resolution ACCESS C model (forecast radar) showing the general overview of intense thunderstorms. Image via WeatherWatch Metcentre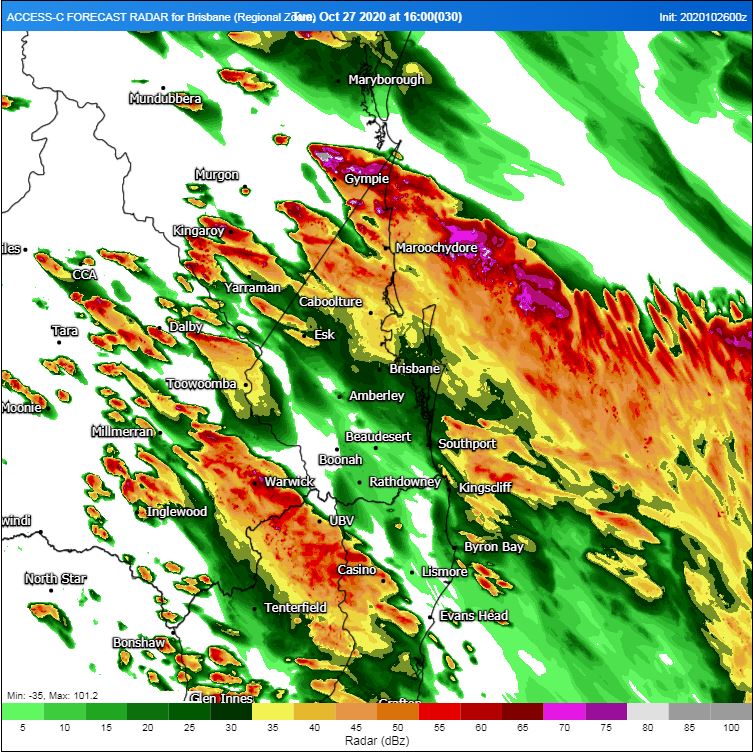 ---