Twitter

Instagram

Facebook | QLD | NSW | VIC | TAS | SA | WA | NT | NZ
---
Hot and dry end to November for most of Australia despite La Nina
Friday 20th November 2020
The last ten days of November are going to end on a hot and dry note for large parts of the country, with very dry and unusually hot conditions for many areas despite La Nina.
After a relatively cool first week of the month, temperatures have rapidly climbed and rain mostly vanished after a wet October for many areas. More than halfway through the month, most of the country hasn't even received 20% of its average monthly rainfall, excluding southwestern parts of Western Australia (where Perth is having its wettest November on record).
Temperatures have been well above average across most areas, particularly over the interior, Tasmania, parts of Victoria, South Australia, inland Queensland, inland New South Wales, the Northern Territory and northern and eastern Western Australia, with some locations including Alice Springs, Darwin and Hobart on track to record their warmest November on record.
Unfortunately, the remainder of the month is likely to see more of the same for many areas, with conditions remaining unusually hot and dry for November. The exception to this will be over parts of southeast Australia on Sunday and Monday (where 15-30mm could fall over parts of Victoria), mid to late next week over the east coast (mainly northeast NSW and eastern QLD), and the tropics where shower and storm activity is expected to increase.
Whilst the interior will remain unusually hot throughout the entire end of the month, notably hot days are likely to affect SA tomorrow (with significant fire danger), before an extremely hot airmass develops later this month over northern and central WA and moves into southeast WA and SA on the final days of the month, with potential for maximum temperatures in the mid to high 40s.
So why is it so hot and dry despite La Nina?? Whilst the La Nina continues to intensify and trade winds remain strong, this alone is not enough to produce rainfall. Persistant and strong upper level ridges over central and southeast Australia have been commonplace this month, causing all rainbearing systems to slip south. As a result, the moisture that has built up from the trade winds is not used as there is no 'trigger' to produce rain. However, these ridges haven't been affecting southwest Australia, which has seen very wet conditions for November due to frequent frontal systems in the first half of the month.
In all probability this 'ridgy' pattern will break down within a few weeks, with models suggesting a return to more typical La Nina conditions from early to mid December. This should also help reduce the amount of heat over the country as well.
Image 1: Rainfall percentage for the month to date across Australia, showing the very dry conditions across most of the country (Source: Bureau of Meteorology)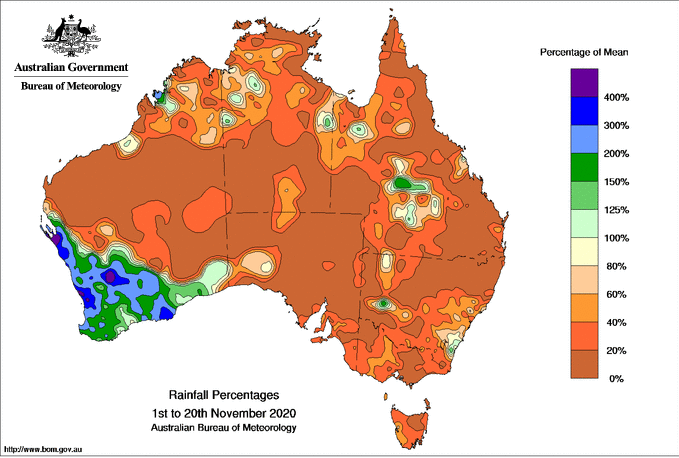 Image 2: Temperature anomalies across the last week showing the unusually hot conditions across large parts of Australia (Source: Bureau of Meteorology)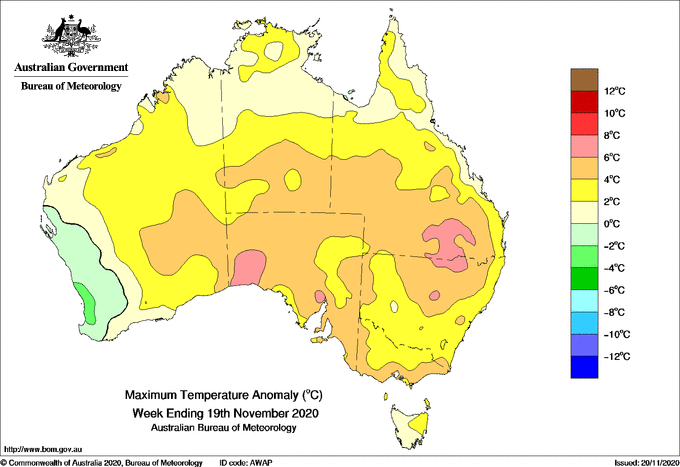 Image 3: CFS Weekly rainfall outlook, indicating a return to wetter than average conditions early to mid December (Source: Tropicaltidbits.com)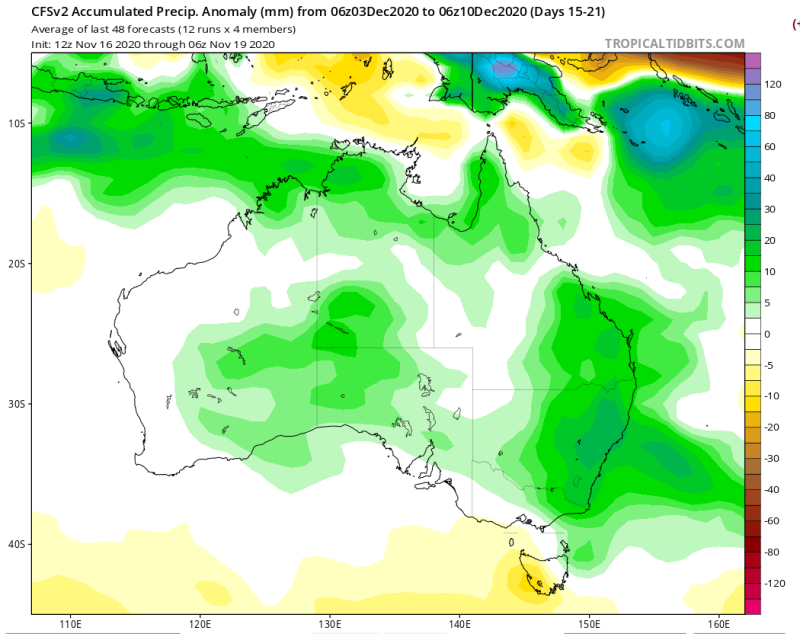 Image 4: Accumulated 10 day rainfall totals across Australia from the ECMWF model (Source: Windy.com)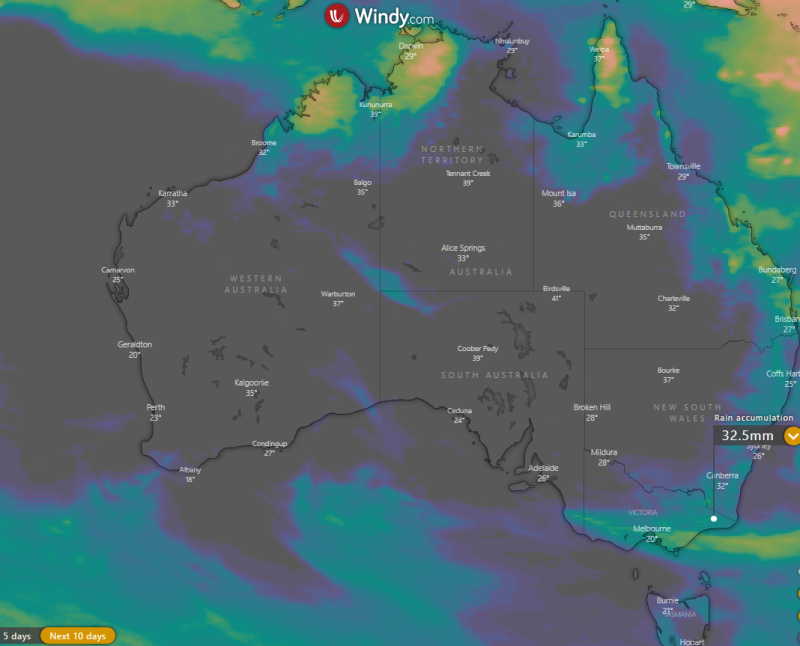 ---