Twitter

Instagram

Facebook | QLD | NSW | VIC | TAS | SA | WA | NT | NZ
---
Severe thunderstorms erupt across South Eastern Australia
Saturday, January 2nd, 2021
Intense rainfall and severe thunderstorms are currently occurring across vast portions of western and central Victoria and southern, western, central and inland northeastern New South Wales. Severe thunderstorms this afternoon will likely continue to produce localised strong to damaging winds, large hail and very heavy rainfall as a trough deepens through western VIC and southwestern NSW this evening, with 93km/h wind gusts already recorded at Warrnambool Airport, accompanied by 46.8mm of rainfall. There is also the ongoing threat of dangerous flash flooding about parts of the the South West and Wimmera districts this afternoon and evening in response to intense rainfall.
In New South Wales, a very destructive wind gust was recorded at Parkes Airport between 4:43pm to 4:48pm. Elsewhere, a 93km/h wind gust was recorded at Fowlers Gap at 3:40pm, with hail damage reported from Broken Hill at 2:30pm.
Severe thunderstorms are also ongoing this afternoon through parts of southern and southwestern Queensland associated with the inland trough, aided by a moist northeasterly fetch, with some of these thunderstorms producing heavy rainfall which may lead to flash flooding. Thunderstorms are also ongoing through parts of tropical northern QLD as a low pressure system lies through the Gulf of Carpentaria, and may produce moderate to heavy rainfall especially about the inland ranges.
A QLD Tropical Cyclone Advice is now current in response to the tropical low pressure system situated over the western Gulf of Carpentaria, which is expected to move towards the east-southeast and intensify further leading into tomorrow and Sunday. A watch zone is current for people situated between the NT/QLD border to Pormpuraaw.
The tropical low may intensify into tropical cyclone intensity during Sunday night over the far southern Gulf of Carpentaria. Gale force winds are likely to extend 100kms from the low pressure centre this weekend potentially crossing the southeastern Gulf coast on Monday. Heavy rainfall from this system will likely result in flash flooding and rises in rivers and streams.
A Flood Watch is current for heavy rainfall, particular through the eastern Gulf and western Cape between Normanton and Kowanyama and North Tropical Coast between Cooktown and Ingham. Most catchments within the flood watch area have recorded totals of at least 100mm-300mm in the past week, with river level rises currently being recorded at many locations. Roads and travel is also likely to be impacted with property inundation possible.
Image 1: Himawari 8 visable true colour satelitte imagery. Tropical Low in the Gulf of Carpentaria as at 16:30, Saturday, January 2nd, 2020.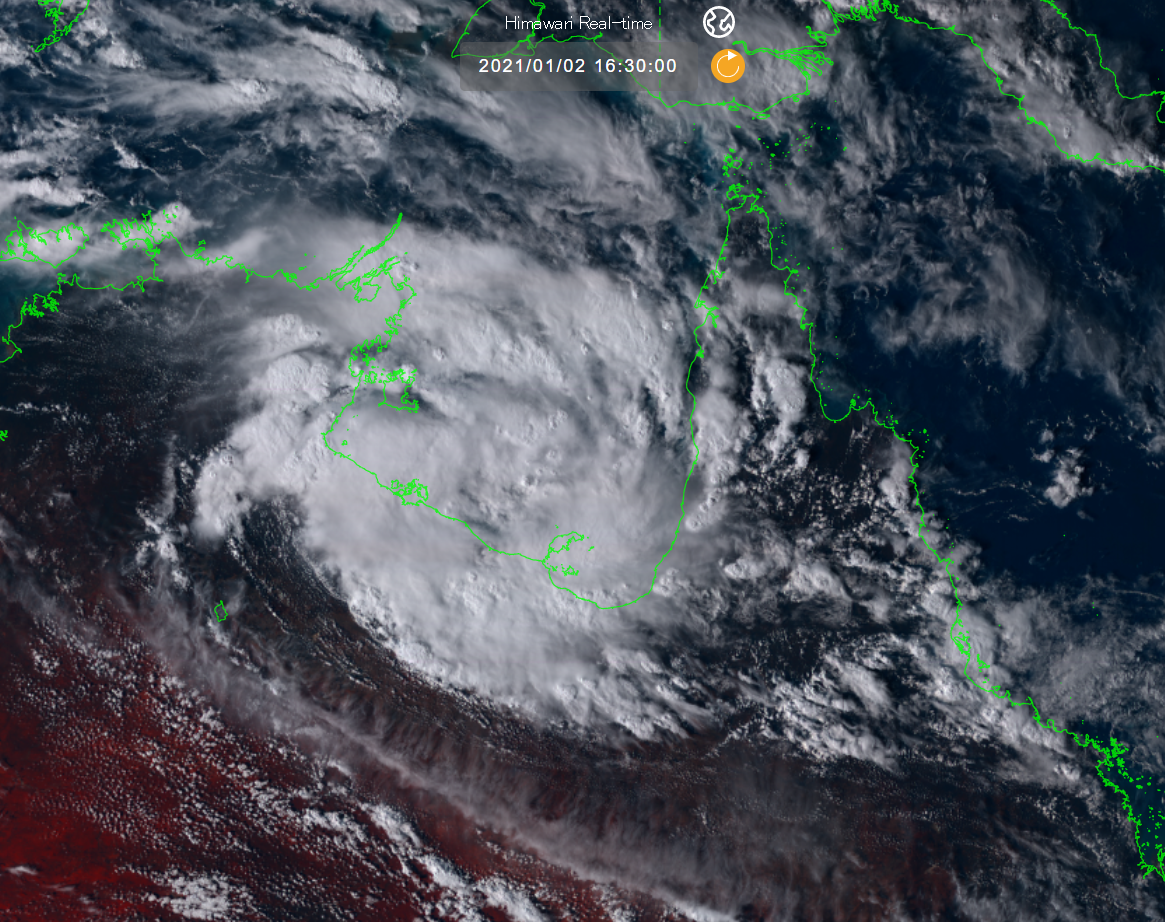 Image 2: Himawari 8 visable true colour satelitte imagery. Severe Thunderstorms through SE Australia as at 16:30, Saturday, January 2nd, 2020.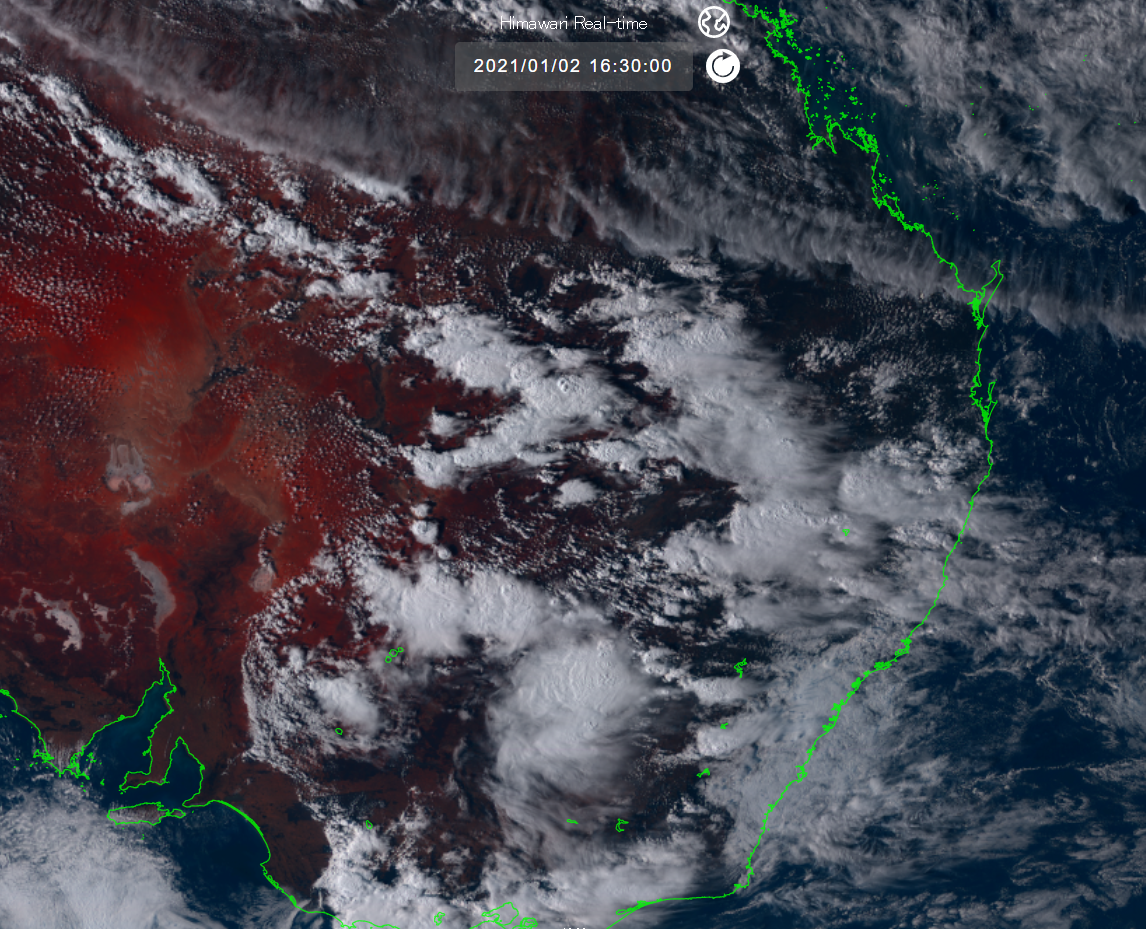 ---