Twitter

Instagram

Facebook | QLD | NSW | VIC | TAS | SA | WA | NT | NZ
---
Flood Watch continues for parts of the Tropical North
Saturday, 9th January 2021
The wet season continues to deliver for parts of the northern and central Queensland coasts with day after day of scattered showers and storms, sometimes tending to rain areas.
Much of the heavier rainfall earlier this week was a result of ex tropical cyclone Imogen and a moist convergent flow to its east. Low pressure troughs, local wind convergence and a generally unstable moisture laden atmosphere since then has caused a continuation of the moderate to heavy falls.
In the 96 hours to 9am today, totals of 50 to 150 mm have been widespread along the northern part of the Central Coast, coastal parts of the Herbert and Burdekin and parts of the North Tropical Coast. Scattered falls of 150 to 300 mm have occurred in these areas with isolated totals exceeding 400 mm. Some good falls also extended into the Central Highlands and Coalfields.
A couple of the top scorers in the 96 hours include Proserpine Alert with 469 mm and Rita Island Alert with 432 mm. A number of flood warnings remain current in the general region as well as a flood watch.
Further scattered showers and storms are expected along the northern half of the Queensland coast and adjacent inland over the next few days with locally heavy falls continuing, particularly for parts of the Central Coast and Herbert and Burdekin coasts. This will carry further local flash flood potential where the heavier falls occur.
Image 1: Significant rainfall totals across the Tropical North over the past 96 hours.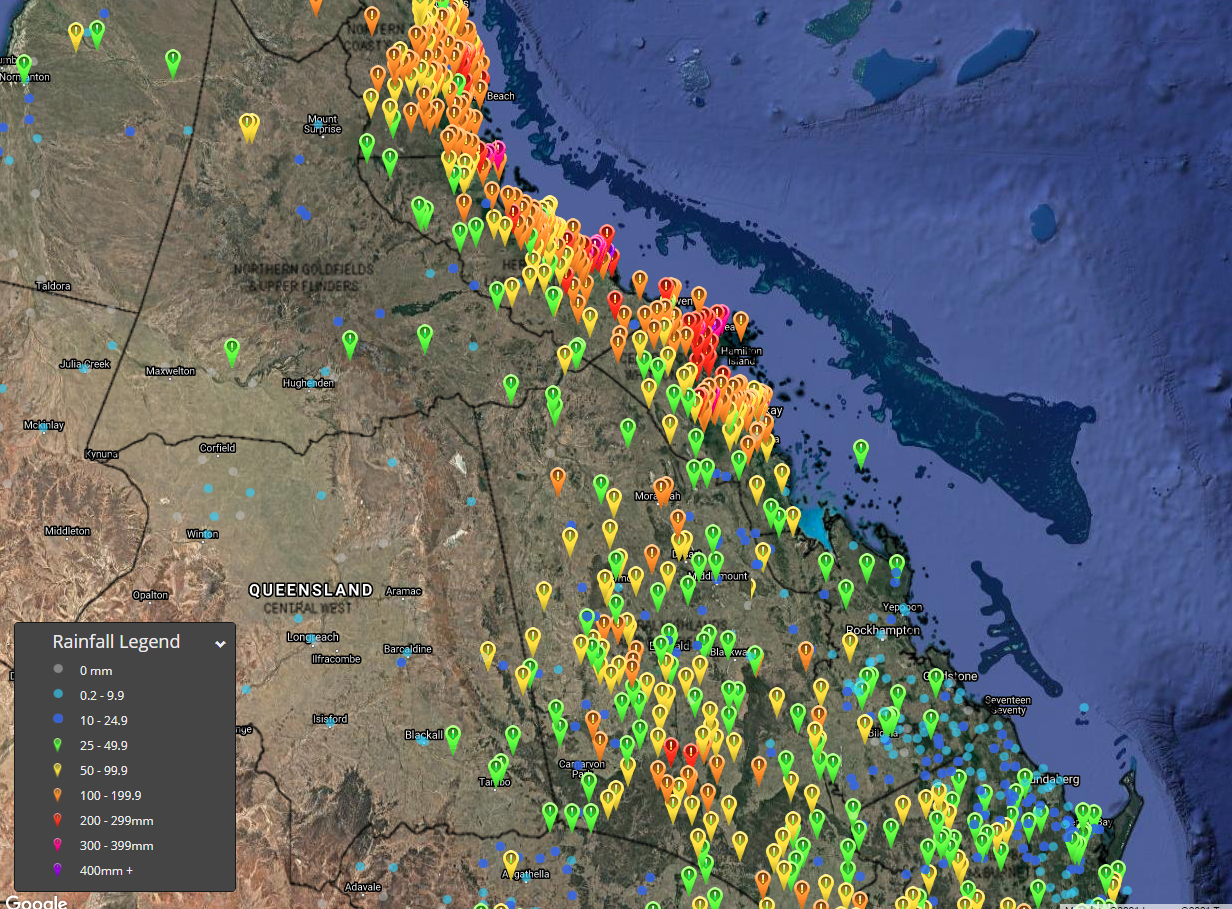 ---