Twitter

Instagram

Facebook | QLD | NSW | VIC | TAS | SA | WA | NT | NZ
---
More heavy rain ahead of NSW and inland QLD
Friday 12th February 2021
After heavy rainfall hit the region last weekend, more good rain is likely across parts of New South Wales and inland Queensland from later today and into the weekend as a trough triggers thunderstorms and rain areas.
A trough of low pressure will gain moisture fed by humid onshore winds over the east of the country, causing an increase in rain and thunderstorms across the region. Today, areas of rain and thunderstorms are affecting central and southern parts of NSW, stretching into the northwest of the state.
Into early Saturday morning and throughout the day, the activity will focus over central and northern parts of NSW and into southwest QLD. Widespread rain and isolated thunderstorms are expected to affect northern and central NSW, with widespread falls of 10-30mm, and isolated totals up to 60mm. Over QLD, thunderstorms are expected to be more widespread with activity focused over southwestern areas with some of these expected to be severe, with heavy rainfall and damaging wind the main threats, as well as frequent lightning. Widespread falls of 5-15mm are expected, with heavier falls of 20-40mm under thunderstorms.
On Sunday, this activity will focus mainly on central inland and northern QLD with widespread falls of 10-20mm, and totals up to 50mm under thunderstorms. In coastal areas, rain will be much more patchy, with totals of 1-10mm and localised falls up to 20mm.
Into early next week, isolated showers are expected along the northern NSW coast, becoming heavier from mid-week and spreading into central and southern parts of the coast. Heavy showers and storms will continue over northern parts of QLD.
Image 1: Accumulated precipitation across the next 72 hours from the ACCESSG Model over eastern Australia(Source: Weatherwatch Metcentre)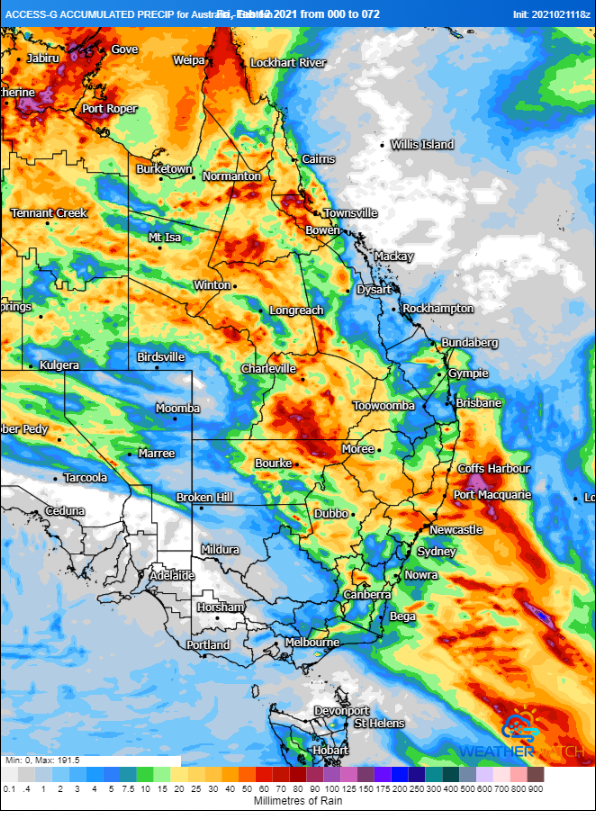 Image 2: Lightning forecast for inland Queensland at 5pm EDT Saturday 13 February, 2021 (Source: Weatherwatch Metcentre)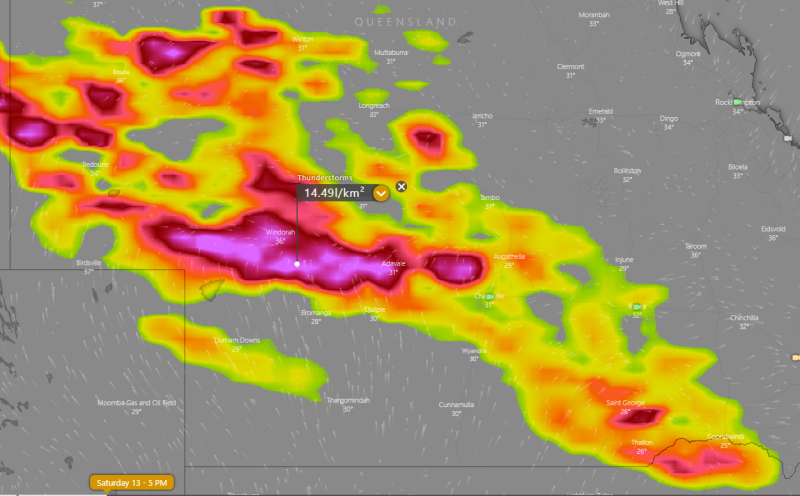 ---