Twitter

Instagram

Facebook | QLD | NSW | VIC | TAS | SA | WA | NT | NZ
---
Recent moderate to heavy coastal rainfall to be followed by heat in southern central QLD/NE NSW
Friday 19th February 2021
A vigorous east to southeasterly flow bringing in moisture from the sea combined with some cooler air in the midlevels has been causing frequent moderate to heavy showers and local thunder along the southern Queensland and northern New South Wales coast in the past few days.
These have resulted in rainfall amounts building up in these areas with the highest total in the 72 hours up to 9 am today being 220 mm at Upper Springbrook. Many other sites along the northern New South Wales and far southern Queensland coast recorded in excess of 100 mm. Unfortunately though most of these heavier falls were coastal.
These showers and local thunder are expected to persist in these areas into the weekend with locally moderate falls.
However by Sunday this activity should become more isolated and maximum temperatures are likely to become hotter as winds become less onshore.
Monday is likely to be even hotter with maximum temperatures significantly above the February average, reaching the mid to high 30s on the central and western Downs as well as inland parts of the SE Coast forecast district. Meanwhile temperatures near or just above 30 degrees are expected on higher parts of the ranges in the eastern Downs and also along the coastline where seabreezes are likely to moderate the heat a little.
Initial storm potential early next week is expected to be localised if any because of drier air.
However they are likely to become more widespread by Tuesday and Wednesday as moisture improves. A few of these storms may even become severe.
While some heat is likely to linger in these areas after Tuesday, the hottest conditions are likely to start shifting into central Queensland by then.
Image 1: Observed 72 hour rainfall up to 9 am today.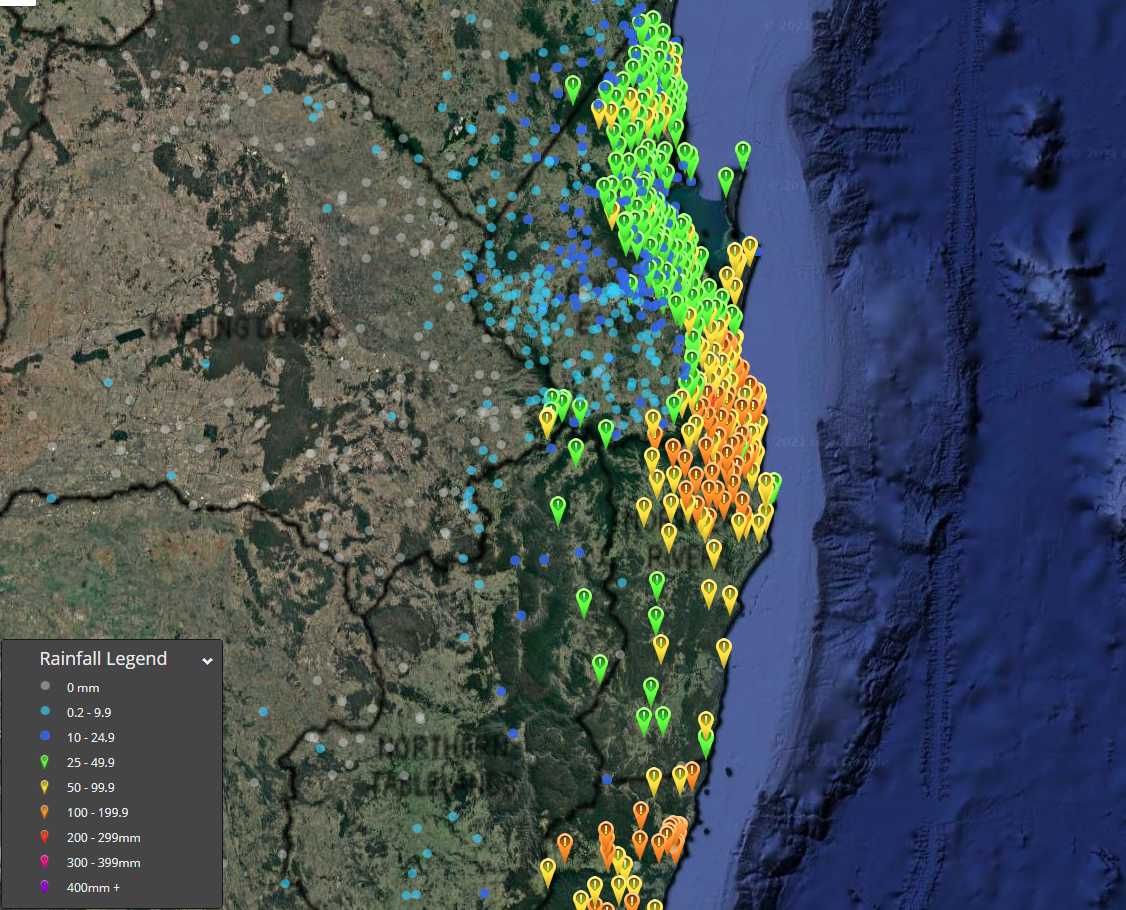 Image 2: Forecast temperature anomalies for 10am Monday AEST by the GFS model (Source: tropicaltidbits.com).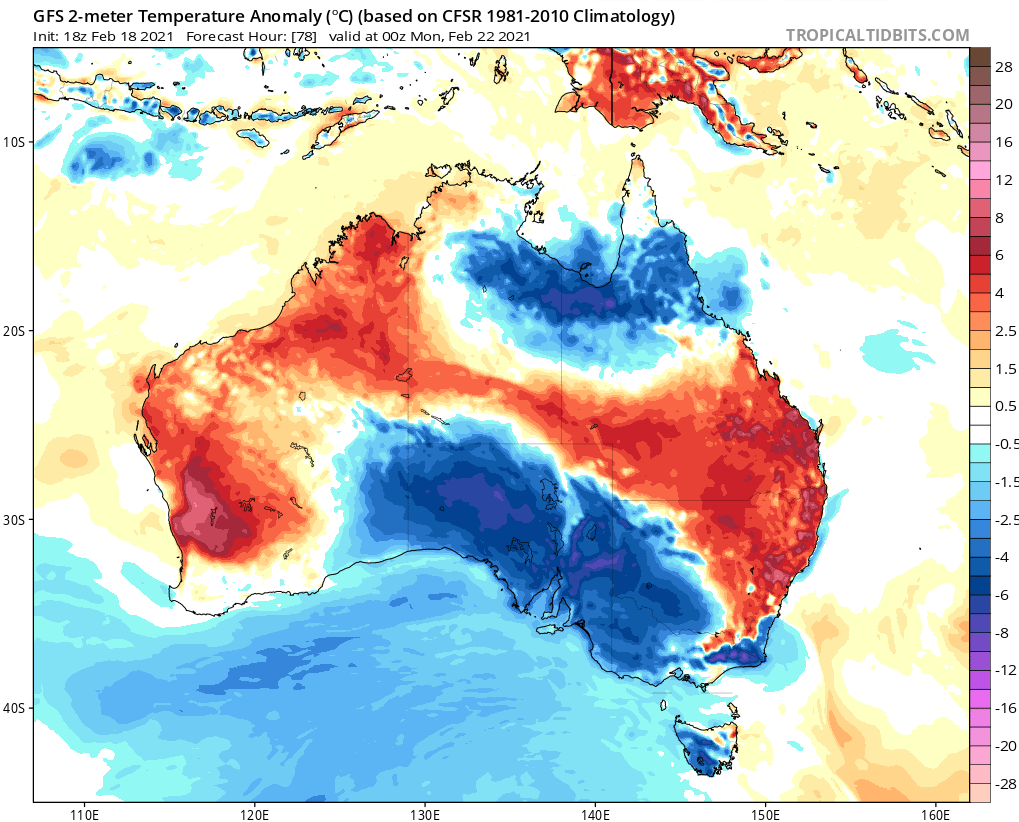 ---