Twitter

Instagram

Facebook | QLD | NSW | VIC | TAS | SA | WA | NT | NZ
---
Unseasonable rainfall totals for Far North Queensland
Monday 19th April 2021
Unseasonable rainfall totals have developed across coastal regions of Far North Queensland overnight, with widespread totals exceeding 150-200mm for many locations.
The Boulders topped the 24hr rainfall totals to 9am this morning with a whopping 274mm. Bucklands registered 248mm, Mt Sophia 240mm, Saltwater Creek 239mm, Gordonvale 200mm, Cairns Racecourse 189mm and South Johnstone 170mm.
Cairns AP picked up 159.2mm to 9am this morning, registering its wettest April day since 1984 when 185.8mm fell.
Further heavy falls are expected over the coming days, as a trough in the Coral Sea continues to track in a westerly direction. Another 100-200mm is expected to fall leading to flash flooding and the potential for coastal riverine flooding in some locations.
Image 1: 24 hour rainfall totals to 9am 19/04/2021. Image via Bureau of Meteorology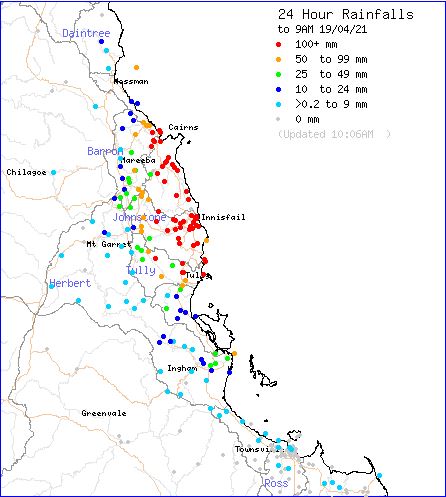 Image 2: EC 5-day rain accumulation for Northern QLD. Image via Windy.com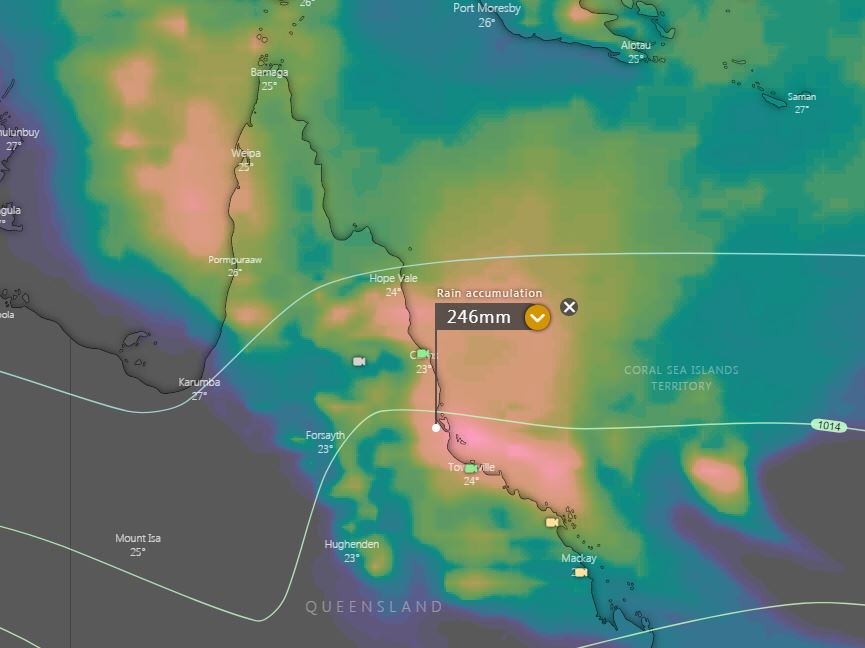 ---