Twitter

Instagram

Facebook | QLD | NSW | VIC | TAS | SA | WA | NT | NZ
---
A series of cold fronts with gusty winds and cool temperatures for Southeastern Australia
Monday 19th April 2021
Southeastern Australia is set for another dose of strong winds and cold temperatures this week, as a series of cold fronts traverse the region.
Late this afternoon, the first front will move through southeastern Australia, with west-northwesterly winds increasing across southern parts of Victoria and Tasmania. Locally damaging winds will be possible for southwestern parts and alpine regions of Tasmania overnight into Tuesday morning before locally damaging winds develop for alpine regions of Victoria and the Snowy Mountain region of NSW.
Westerly winds will develop in the wake of this front, with cool temperatures forecast. Hobart is expecting a top of 15°C Tuesday, with Strathgordon 9°C and Queenstown 11°C. Overnight temperatures expected to plummet into Wednesday morning, as a high pressure ridge briefly builds across the region. Liawenee, in central Tasmania is expecting -5°C, Deloraine -3°C, Mount Wellington -4°C and Hobart 4°C. In Victoria, Gisborne will drop to 2°C, Seymore 2°C, Bendigo 2°C, Ararat 1° and Melbourne 7°C.
Late Wednesday, a deep low in the Southern Ocean and associated cold front will sweep across Victoria and Tasmania with the potential for damaging wind gusts to 90km/h redeveloping across exposed coastal locations and alpine regions of Tasmania.
Heavy showers will also affect western parts of the state, with the potential for 5-day rainfall totals up to 80mm as a westerly flow continues through to the weekend.
Image 1: 5-day wind accumulation for southeastern Australia. Image via Windy.com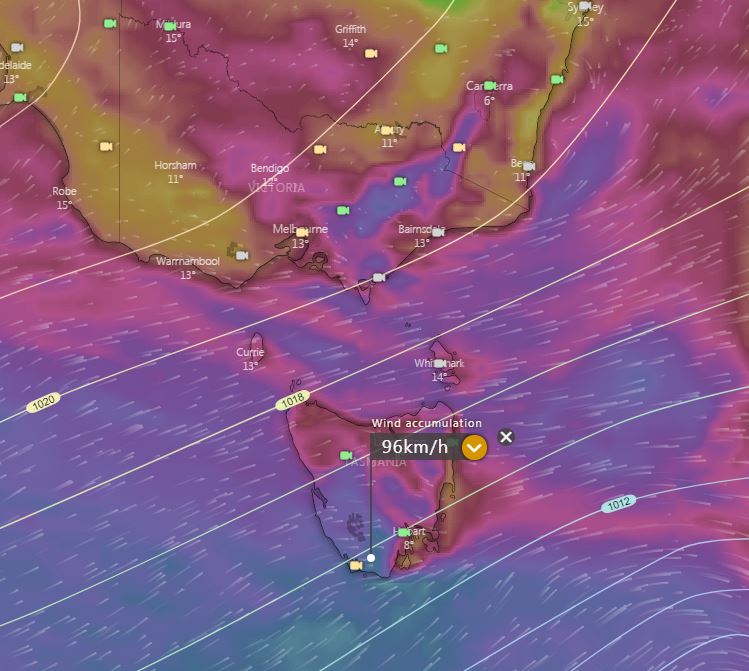 Image 2: 5-day rain accumulation for western Tasmania. Image via Windy.com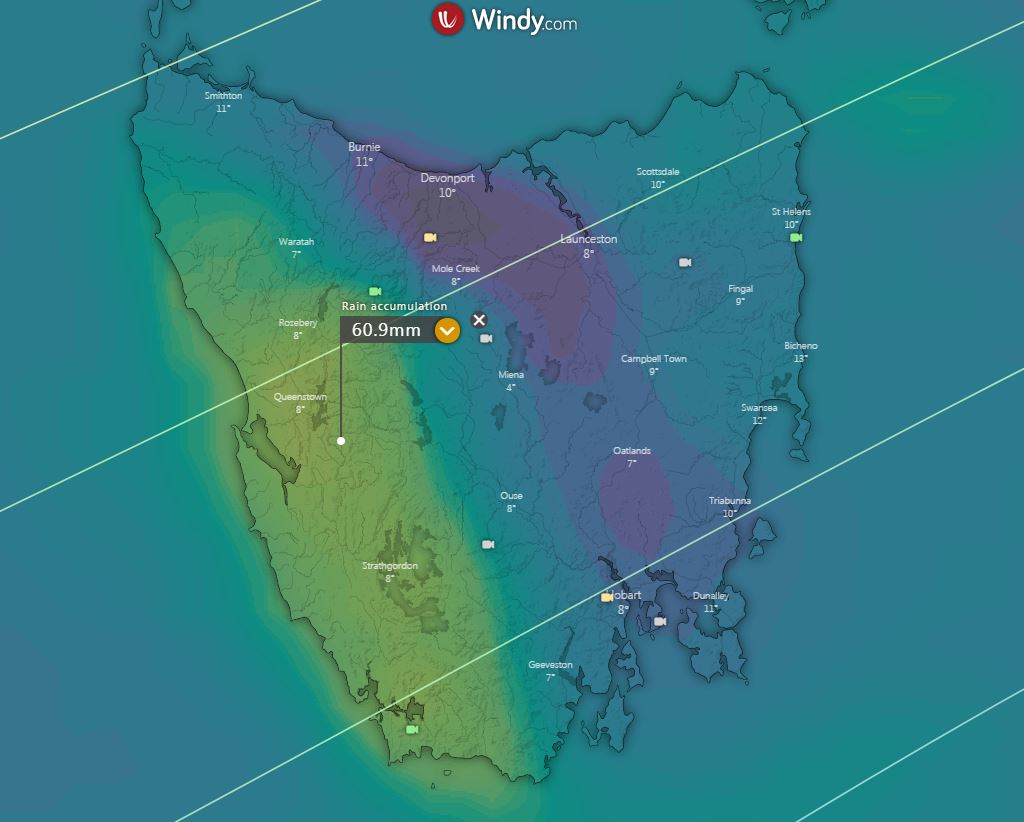 ---